Copyright © 2015 Stephen Winter. All rights reserved.
9. Creating the Hand Blown Glass
---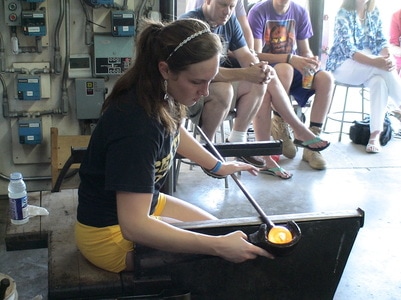 5. Here Jacqueline is using a wooden block to shape the glass much like she would use the marvering table. She rolls the blow pipe back and forth while cupping the molten glass. The wet wood does not however cool the glass as quickly as cold metal and allows for longer workability without flashing.
---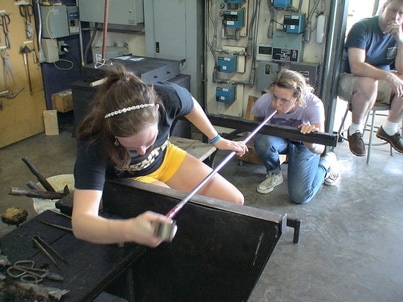 6. The assistant blows into the second gather to enlarge the bubble.
---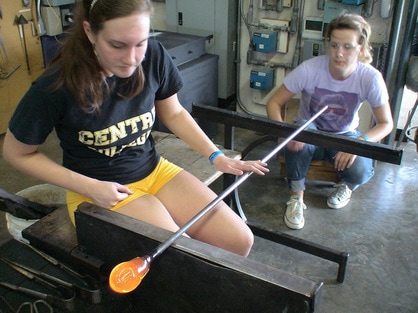 ---
7. The assistant is tapping powdered color on the bubble. Glass particles are harmful to the lungs which is why it is important to wear a mask.

---
8. Heating the glass in the glory hole which is about 1500 degree F. This melts the powdered color into the glass.

---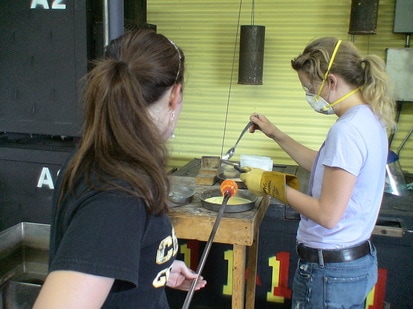 9. Applying a second coat of color.

---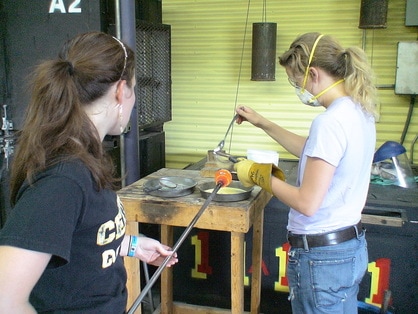 10. Applying a third coat of color.

---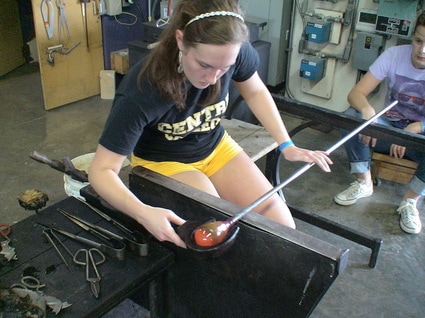 11. Shaping the glass in a wood block to better press in the color and cool for a third gather. She takes a gather on top of the color to make the surface completely smooth.
---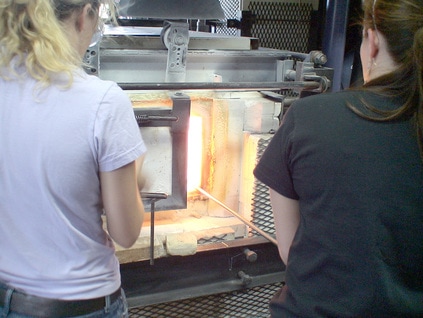 12. Taking a third gather from the furnace.

---
---
To Jump To A Different Page
Just "Click" on the desired page link below.