Copyright © 2017 Stephen Winter. All rights reserved.
8. Creating the Hand Blown Glass
---
Ceramic and Glass artist Jacqueline (Winter) Bryan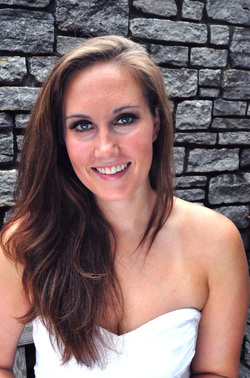 Jacqueline is my daughter and a recent graduate from Centre College in Danville Kentucky. While a student at Centre College Jacqueline earned a Bachelor of Arts degree in Studio Art. She studied under renowned Ceramic Artist, Professor Judith Pointer Jia and internationally known Glass Artist, Professor Stephen Powell.

Artist Statement:
The most important thing I consider when creating a work is the feeling it gives to the viewer. I focus on flowers and nature because throughout my life my emotions have been strongly influenced by it. The beauty and grand scale of nature, which is able to envelop a person and comfort them is the feeling I like to recreate with my art. My work is to be uplifting and beautiful like a sunny summer day, a colorful fall afternoon, white winter, or the new beginning of spring. With each season I am inspired by the joy each one holds.
---
---
1. Here I'm taking the first gather from the furnace full of clear glass kept at about 2100 degrees F. I am gathering the glass on the end of a metal blow pipe.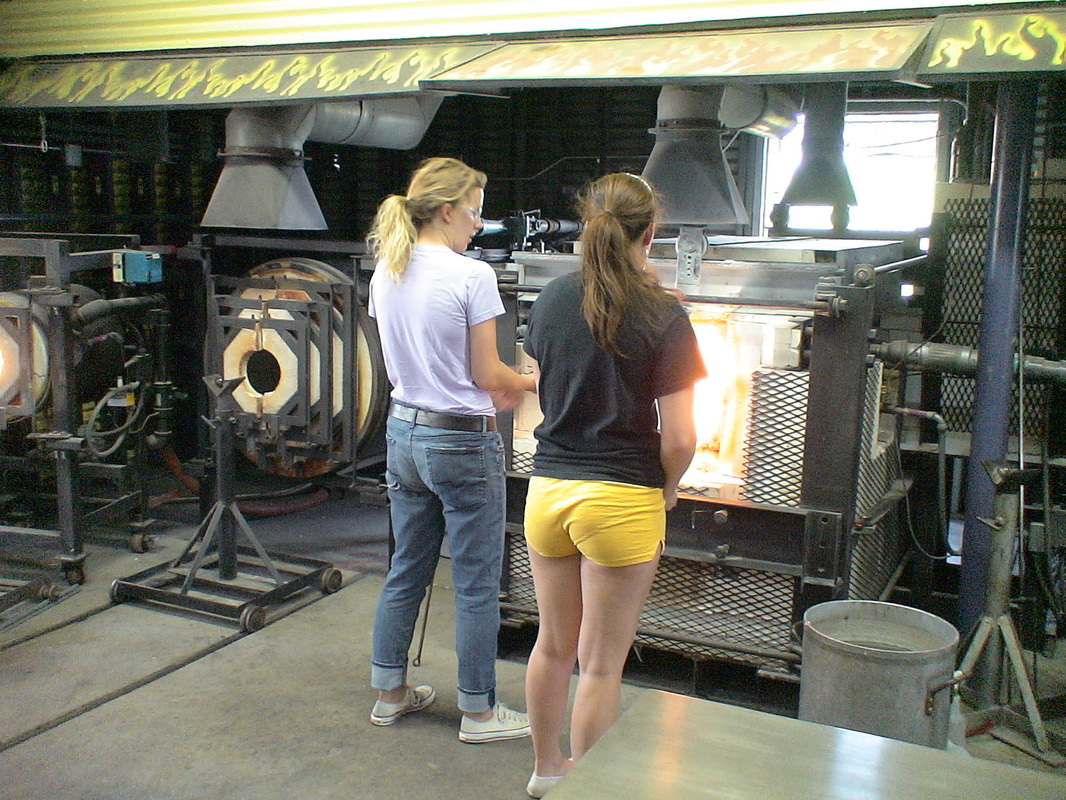 ---
2. Marvering the glass on the marvering table. This is to push glass to the end of the pipe so more glass is workable. Notice I handle the pipe on the back half the middle even though no color change occurs in the metal it can be up to 800 degrees F.

Marvering - one of the few glass related words that we don't get from the Italians. It comes from the French word for marble. The original marvers were made of marble and still would be the tool of choice (marble takes less heat away from your glass) but the cost and availability of steel wins out.
---
3. To make any blown glass work, you must put a bubble in the mass of glass that is sticking on the end of the pipe. Many artists do this by "capping off", a term for sticking your thumb in your mouth while blowing into the pipe and covering the end of the pipe with your thumb. Hot air expands and, if properly done, you can watch the bubble expand to whatever size you wish and then stop the process by releasing your thumb.

Here I am popping a bubble into the glass having blown into the pipe then capping it because the extremely hot glass is very viscous.
---
4. Taking a second gather after letting the initial gather cool so my bubble will stay on center.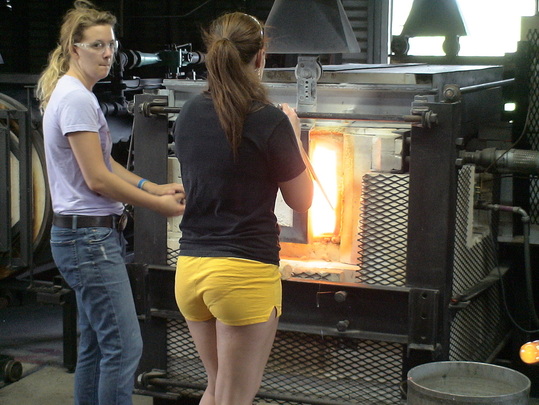 ---
---
To Jump To A Different Page
Just "Click" on the desired page link below.