Trompe l' Oeil
---
Pronounced Trump Loy. French for "To fool the eye".
---
Scroll Down
This is a corner cabinet where I painted panels in the shelf recessed area of a Rag Doll cat
across from a decorative plate with a bird in the center.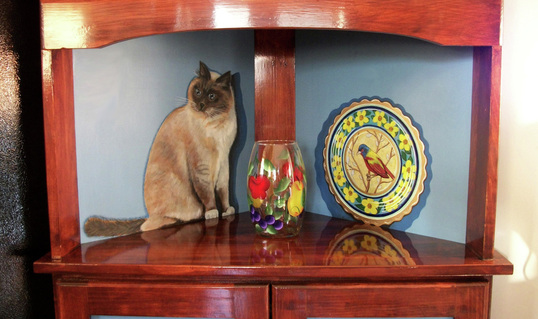 Most Pictures of My Art on this Website have been enabled for an enlarged view if you click on them.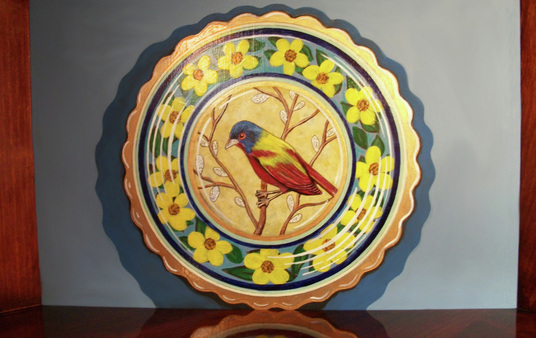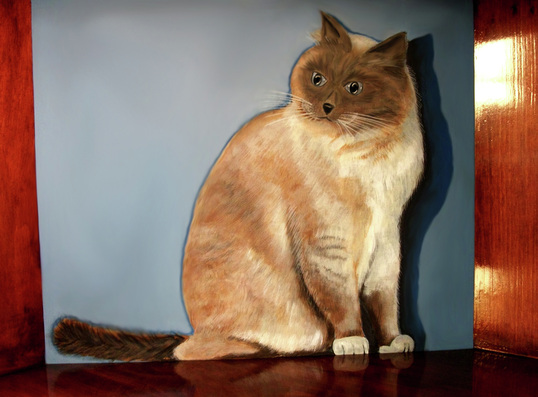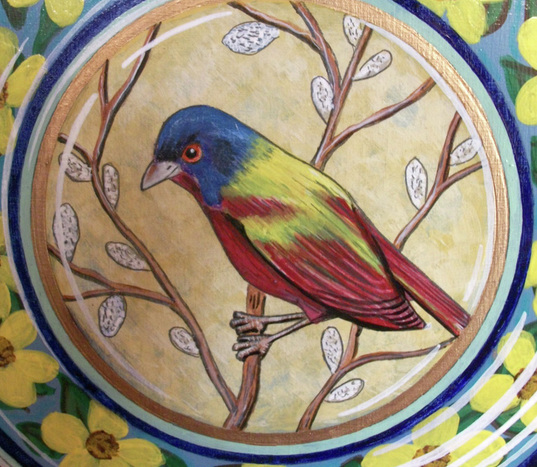 ---
Art For Sale Click Here To See What's For Sale
---
To Jump To A Different Page
Just "Click" on the desired page link below.
---