StarCruiser
---
1957 Studebaker Silver Hawk Custom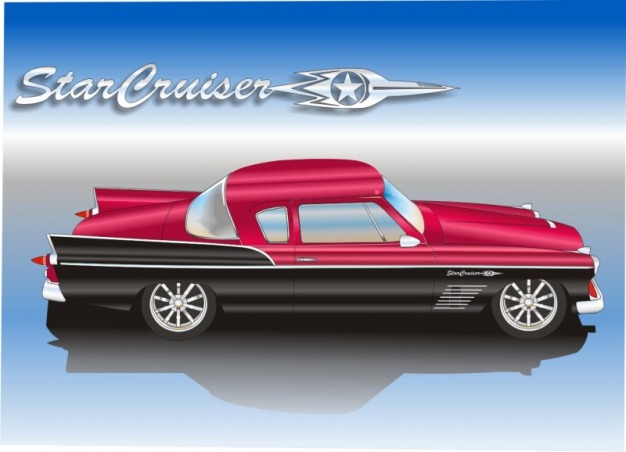 This is a computer concept rendering that I did of my 1957 Studebaker Silver Hawk project but I have not started work on the actual car.
---
Most Pictures of My Art on this Website have been enabled for an enlarged view if you click on them. Scroll Down
---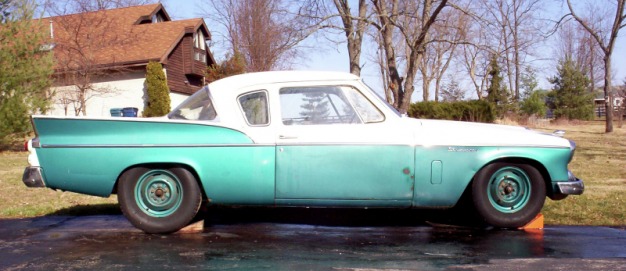 This is the reality of what the car looks like today. A good solid body with all the trim. This car has been stored inside for the past 40 years.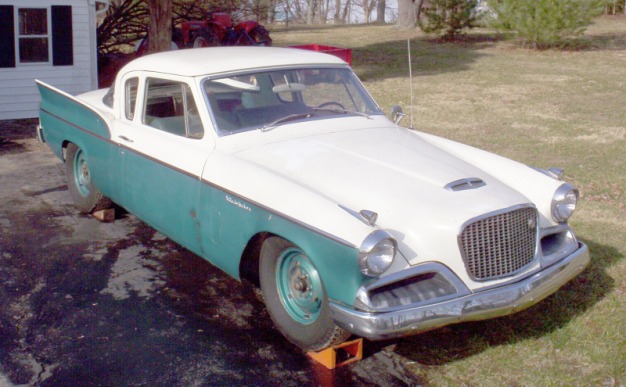 I love the very unusual dramatic styling of '57 Silver Hawk it has tons of potential. There was advertising for this car in the '50's that it would go 140 MPH when equipped with a V8 power plant. This is definitely an early muscle car.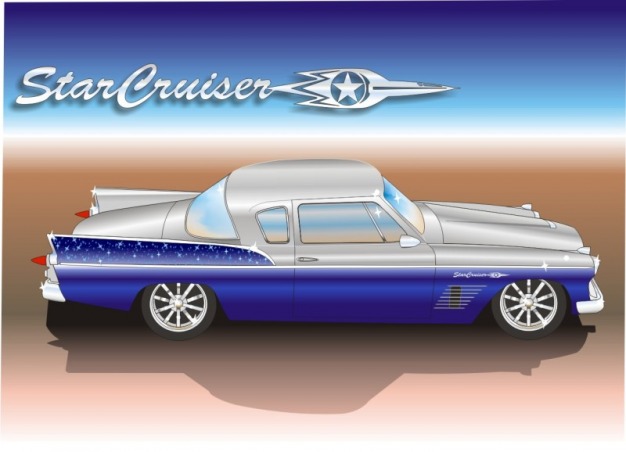 Yet another concept idea that I have for this car with 1959 Cadilliac tail lights, custom wheels, metal flake in the tail fin area. I don't plan on doing any body modifications I think it looks great as is.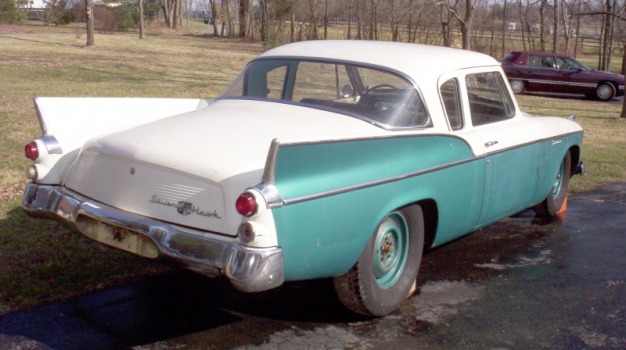 I love the Canted Tail Fins they're off at an angle not straight up. The Tail Fins are quintsential 1950 styling and at 75 inches long, 6 feet 3 inches they are spectactular.
Which paint design do you prefer? E-mail me and tell me what paint design you like best.
emailstephenwinter@moondreamartstudio.com
---
Copyright © Stephen Winter 2017. All rights reserved
---
To Jump To A Different Page
Just "Click" on the desired page link below.
---